The Gravel Pedal... Invented
Sorry, there are no products in this collection.
A Pedal Dedicated to Gravel Cyclists and Adventurers
In 1986 TIME built the first clipless cycling pedal, we have done it again with the all new gravel specific cycling pedal. The Cyclo Gravel Pedal line incorporates road pedal performance with the the legendary ATAC mountain pedal functionality. With the all new gravel specific Cyclo pedals, these new pedals, a cyclist can now ride and walk with their mountain bike shoes, while having a powerful pedal to accompany them throughout their outings.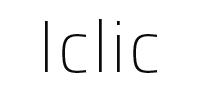 Pre-opened Pedal Engagement
In 2011 TIME Sport patented ICLIC pre-opened pedal engagement technology giving you the easiest and fastest clip-in on the market. For the development of the new Cyclo Gravel Pedal, we developed a new patented IClic concept that uses our best in class ATAC MTB cleat while giving you the ease of use our road pedal line. The Cyclo Gravel Pedals use this technology to give you leading ease of use with your more comfortable gravel and mountain bike shoes.
Microtension Adjustment System
A secure connection with tight coupling and tension adjustment ensures great power transfer, support, and performance. The TIME Microtension Adjustment System is available on the Cyclo 6 and Cyclo 10 gravel pedals. A cyclist looking for an easy step-out can choose a low tension position whereas a racer can opt for the high tension to have more security in all conditions.