No piece of equipment is as vital to the comfort, efficiency, and performance of your cycling than your footwear.
PERFORMANCE
For TIME Road Cycling Footwear, comfort and performance are inseparable. Our goal for our shoes is to maintain uncompromising rigidity while limiting muscular fatigue. TIME provides a unique offering in the form of a three-product system: the shoe, the cleat, and the pedal. By developing each piece of the system as a whole, TIME is able to provide cyclists with an unmatched pedaling experience. Those cyclists opting for one piece of the three-part system will still reap instantly realized performance benefits.
---
OUTSOLES
We designed each out sole with performance and comfort in mind. From the full carbon version found on the OSMOS 15 to the carbon and composite versions of other models, each outsole provides a balanced solution in terms of weight stiffness and comfort.
Osmos 15 - 100% CARBON
Osmos 12 - COMPOSITE WITH 20% CARBON FIBER and 100% CARBON INSERT
Osmos 10 - COMPOSITE WITH 20% CARBON FIBER
BOA® FIT SYSTEM
Delivering fit solutions purpose-built for performance, the Boa® Fit System is featured in products across industries (in medical, sports and workwear) and consists of three integral parts: a micro-adjustable dial, a super-strong lightweight lace and low friction lace guides. Each unique configuration is engineered for effortless precision delivering a connected, fast, customized and durable fit, and is backed by The Boa Guarantee.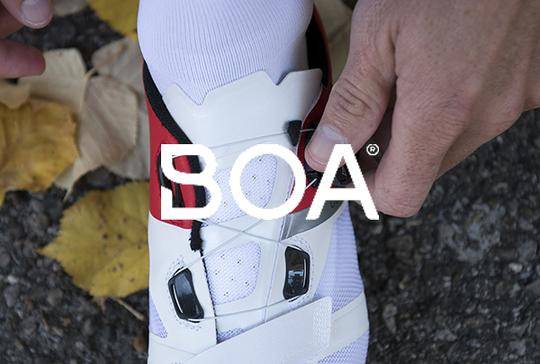 MONTEBELLUNA EXPERTISE
We developed our shoes in the Rossignol Group's research and development center
in Montebelluna, Italy, the global capital of sporting shoes. Our facility in Montebelluna has 40 years of experience in the athletic footwear field, of which the last 15 years have been dedicated to the use of carbon fiber as the primary material.

The strength of this facility lies in its experience and knowledge about athletic footwear
of varying disciplines. The center's immense database possesses more than 3,000 three-dimensional foot scans of every type of athlete imaginable, which makes for a massive data pool from which to develop modern lasts. Also, every step in the research, design, and development processes are conducted in the same place. These include biomechanical foot studies, product conception and iterative prototyping, production, follow-up testing, and product deployment. The facility's control of each step of the creative cycle yields.
An exceptionally high level of quality control and delivers the very best products in the world.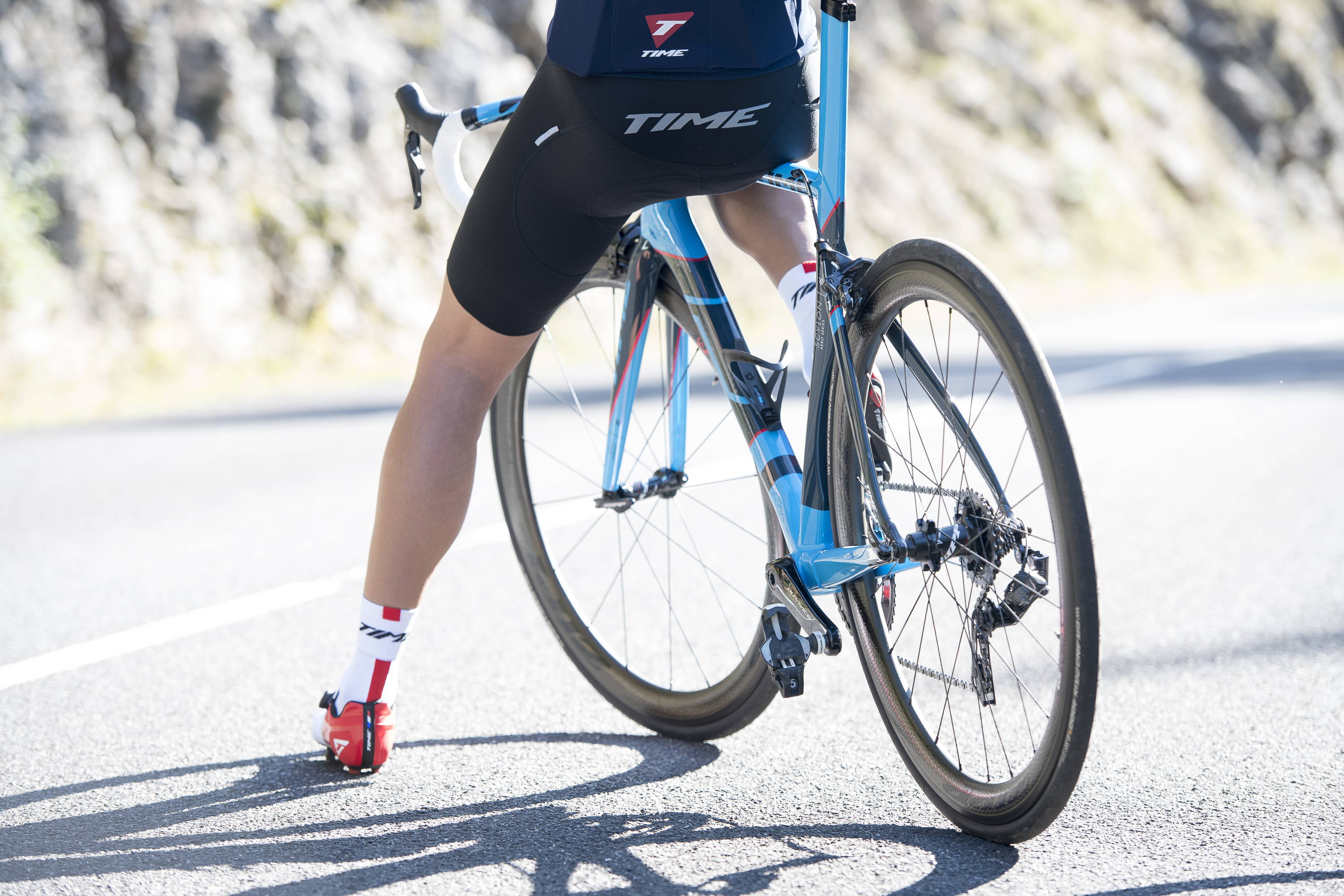 The new TIME Osmos shoe makes a perfect pairing with the XPRO and XPRESSO pedals. Increased comfort from supple uppers, sole design and venting with the added benefit of adding minimal stack height with the pedal, cleat shoe combination.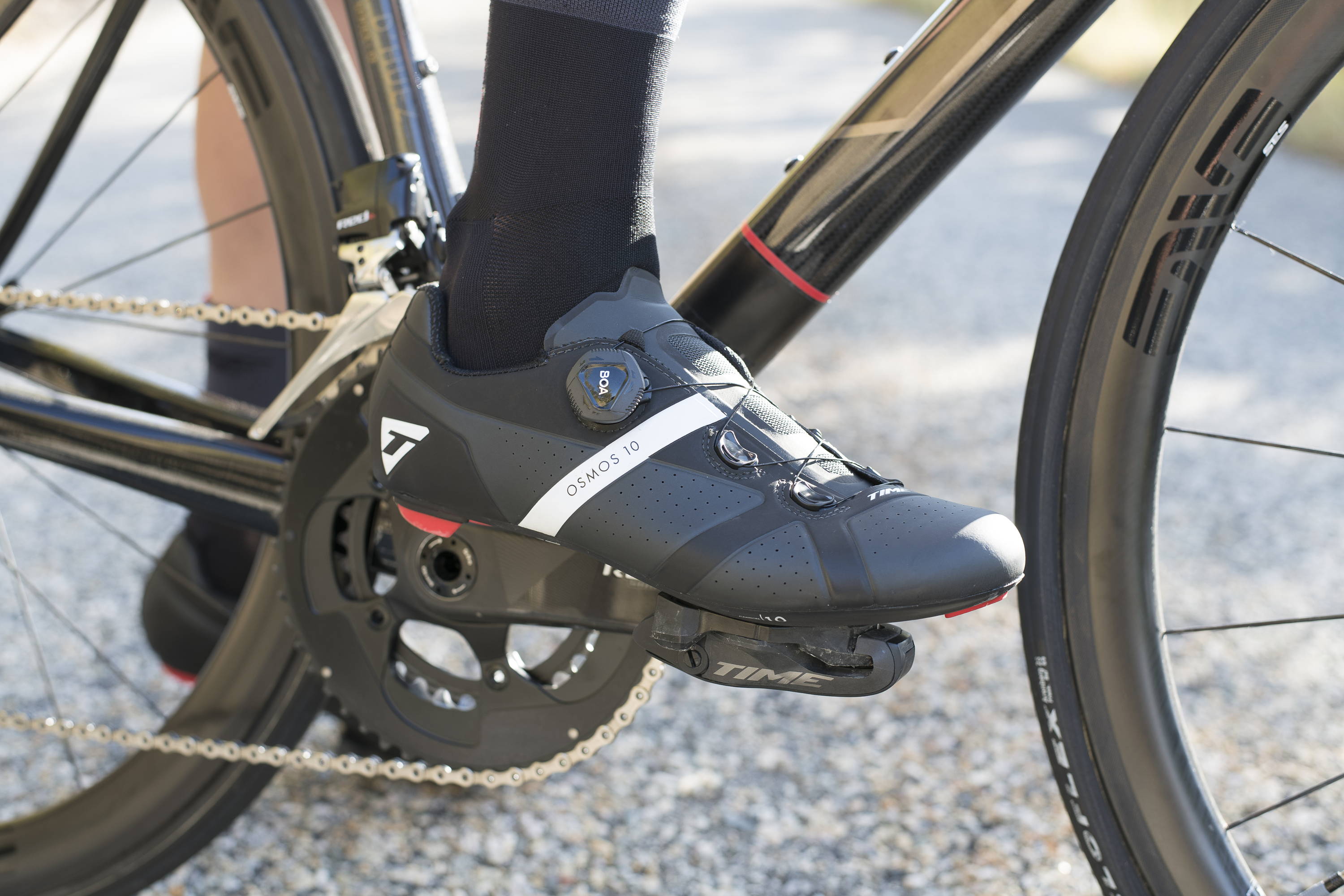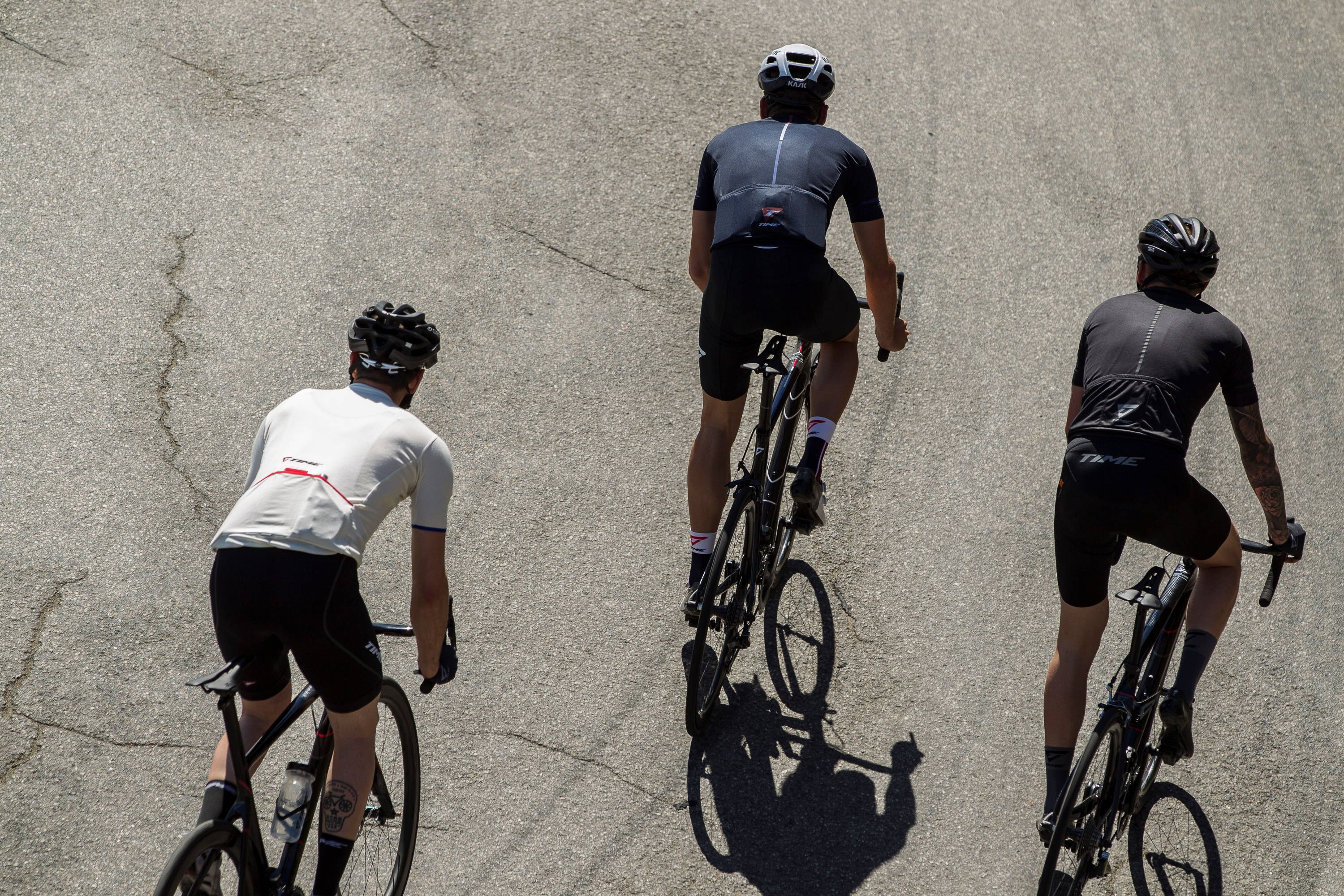 COMFORT
The XPRO family is made for going fast. The large platforms allows for a bigger platform for better power transfer and makes long rides more comfortable by reducing "hot spots".
AERO
We took the best of the XPRESSO design and added an aero plate cuts through the air, protects the underside of the pedal and enhances cleat engagement.



Bleu, Blanc, Rouge. The colors say it all. Unique technology, designed in France. Match your pedals to the rest of your TIME build with our Edition Francaise XPRESSO 7 pedals.